Our Classic Fleet "Serving Catalina Island Since 1973″


We currently offer 5 vessels for charter:
M/V Catalina King
Our company's flagship, the Catalina King has been crossing the San Pedro Channel since her launch in Decmber, 1973. She is a familiar and beloved sight to many of the Island's residents. Rising
three
decks tall, she boasts a large Main Deck with full bar and open floor plan, a half-enclosed half-outdoor 2nd Deck with panoramic viewing opportunity, and a fully open 3rd "sky" Deck. She is 135 feet long, 34 feet wide, and can hold up to 700 passengers. The "Go To" boat for large cruising events in Long Beach and Avalon.
M/V Catalina Duchess

Our second largest vessel, the Catalina Duchess came to us from Boston Harbor Cruises, where she carried countless tourists on sight-seeing and whale watch voyages, including Senator John Kerry and the entire cast of "The Office". The Duchess is just over 100 feet long with a 24 foot beam, and sports an extensive sun deck for panoramic ocean viewing as well as an enclosed Main Deck cabin with full bar and both airline and bench seating. She can accommodate 275 passengers.
M/V Harbor King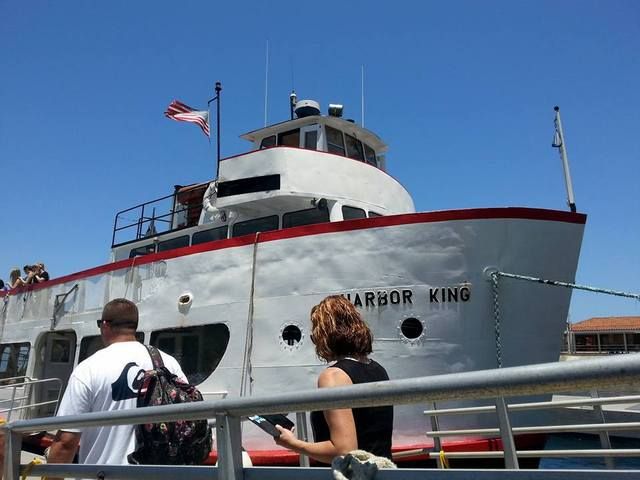 The Harbor King has served both the San Pedro Channel and San Francisco Bay, originally the first of the Red & White Fleet's modern ferries. It has bolstered countless memories as a tour and bay cruise boat, and now is offered to you for charter right here in Long Beach! It boasts a large open-floor plan on the Main Deck with full bar up forward, and a small cabin on the 2nd Deck, surrounded by open-air seating. (3rd Deck is employee only) The Harbor King can hold up to 150 guests for cocktail cruises.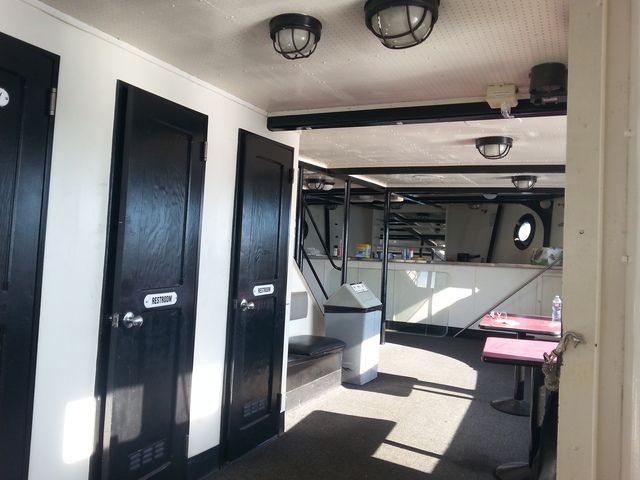 M/V Sentinel & M/V Two Harbors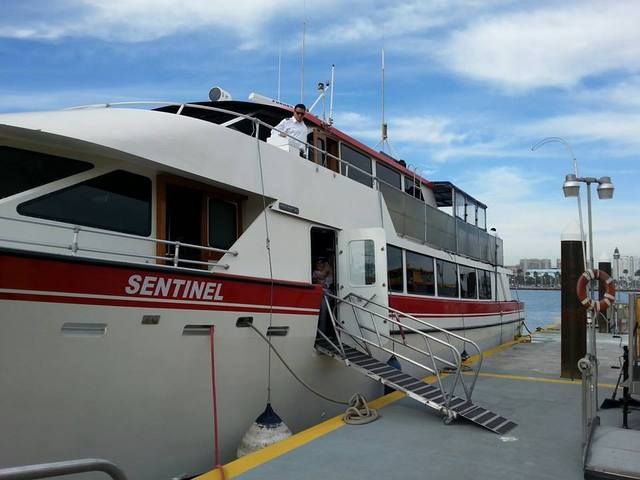 Twin Westport 90 yachts, each vessel is 90 feet long with 1/2 enclosed upper decks and full cabin lower decks. The Sentinel sports comfortable homestyle seating, while Two Harbors is equipped with comfortable airline seating. Both vessels feature a full Main Deck Bar. These are our fastest vessels and can be chartered at higher speeds for an additional price.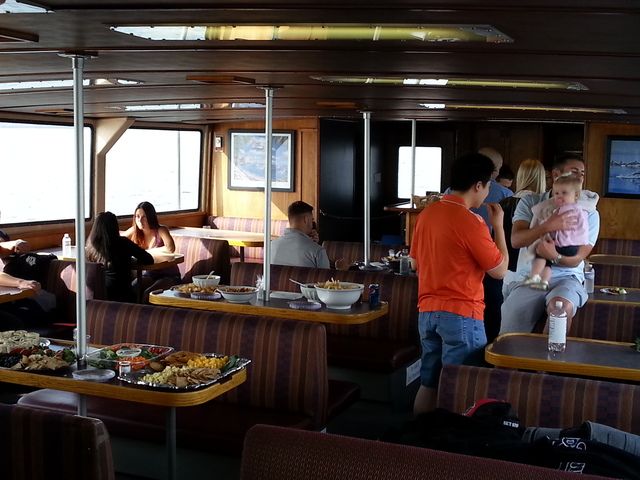 M/V Catalina Duke
The newest addition to our fleet, the Catalina Duke boasts a comfortable ride and speed to match it. The Main Deck cabin has three rows of bench seating and tables, with wrap around seating outside the cabin from stem to stern. The Second Deck is a wide open floor plan, perfect for dining and dancing, with bench seating down the port side. The Catalina Duke can hold up to 265 passengers for trips to the island, and recommended 150 for weddings and corporate events.
Speak with our Sales Manager:

(562)-495-3566
Shown by appointment