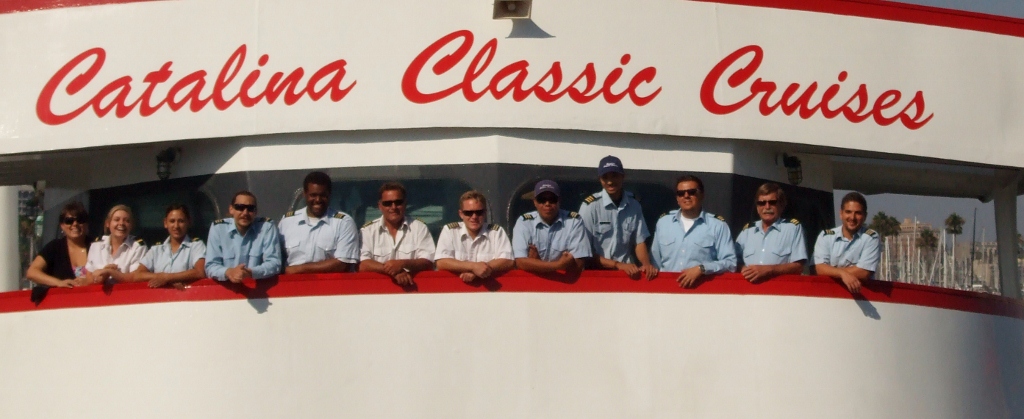 HISTORY
Catalina Cruises, a subsidiary of San Francisco-based Crowley Maritime Inc., started operations in 1969 and immediately cut the trip time to Santa Catalina Island to an hour and 50 minutes. Soon the Catalina King and five other royally named company ferries were making a dozen round trips a day in season.

For a quarter-century, the company dominated the island market, operating out of Long Beach and San Pedro, taking over from the old SS Catalina steamer. By the early 1970s, passengers were riding the smaller, faster 700-passenger Catalina Cruises ferries.

Catalina Classic Cruises, continues that legacy, chartering the big red and white ships to take passengers on the 26-mile run, navigate the inland waters for Harbor Cruises and special events, or operating as tenders in Avalon Bay. On a year round basis, we take all ages of kids to camps all along the coast of Catalina Island. No matter who is on our vessels, safety and comfort are our number one goals. "CCC" is proud to retain the quality and customer service that originally put the company on top. We are Catalina Classic Cruises, "Where the Fun Begins!"